Activities

Life at
Munnar
Munnar hills in Kerala are the best to experience life's adventurous activities. The adventure tourism at Munnar offers everyone the opportunity to walk deep into the soul of Munnar with fun and curiosity. At The Munnar Queen, we have special adventurous tour packages for all our guests. Our vision is to fill your day with fun and we do it to the best extent. Holiday needs for each individual are different. Some would like to spend the entire vacation with their favorite book and a cup of hot tea while some others would like to seek new adventures.


Activities for the Leisure Seeker in You:
Being at The Munnar Queen, we allow you to enjoy the mist rolling down in Munnar in the warmth of luxuriously furnished rooms. The resort is also an important location, especially centered around Eravikulam National Park and Chinnar Wildlife Sanctuary, the most preferred tourist destinations. The location is also perfect to enjoy traveling through the gap road and enjoy the views of enchanting vast greenery of mountain slopes covered with tea plantations. The Munnar Queen also offers you a great time, with the aroma of fresh tea from Tata tea estates. There is a lot more to do in Munnar - whether it is fun, adventure, relaxation, or exploration.

Though people flock to the place at all times of the year, the best season to visit Munnar is the winter season, that is from September to November and January to March. If you are a Kochiate and planning to explore Munnar, the road will be fairly easy, and a nice route for you
These are the various locations that we recommend you to visit :
Mattuppetty Dam, Kundala Dam ( Built by British )
Top station ( Anamudi viewpoint, boardering Kerala &amp Tamilnadu )
Marayoor ( Sandal Wood Forest )
Kanthalloor ( Apple Garden )
Chinnar Wild Life ( Lakkam Waterfall )
Kolakkumalai Peak ( World's highest tea factory situated here )
Anayirangal Dam ( Lockhart Viewpoint )
Devikulam Lake ( Kallimali Viewpoint )
Honey Bee Nest
Tea museum (closed on Mondays)
Attukad Waterfalls
Elephants @ Echo Point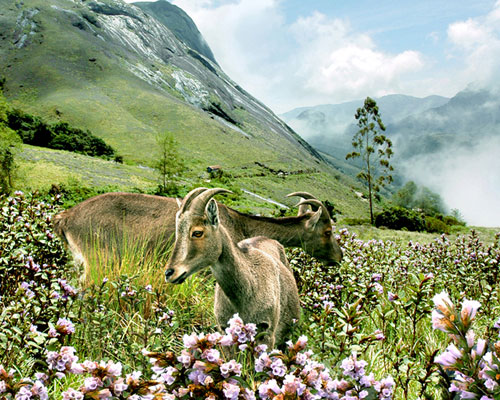 Nilgiri Tahr @ Eravikulam National Park
Boating @ Mattuppetty
Tea factory
Mattupetty Dam
Trekking at Nagarmudi
Kolakkumalai Peak
The World"s best Tea
produce here
Clothes to wear : wool for monsoon and winter, cotton for summer.
Towards Coimbatore direction
Lakkam waterfalls
Nyamakkad water falls
Eravikulam National Park (opens from April 2nd week to end of January)
Sandal wood forest
Chinnar wild life sanctuary
Thekkady direction
Devikulam lake
Lockhart gap view point
Kolakkumalai
Power house water falls
Anayirankal dam
Cochin Direction
Pothamedu view point
Attukad waterfalls
Sunset view
Kallar Waterfalls
Activities for the Adventure Junkie:
Our team understands that a hill station like Munnar is bound to attract nature lovers who wish to see nature at its purest and unspoiled form. These activities involve trek to some of the most breath taking locations and locales that are different from the traditional tourist spots at Munnar. We give you the chance to see the unexplored side of Munnar with us. Each of these locations involves some serious trekking and the end result is definitely worth the arduous trek.
Trek to Nagarmudi Hills
This involves a trek through the small little hamlet of Nagarmudi. The trail begins with a slow gradual ascent that takes you through lush green tea gardens, cardamom and coffee plantations.
Trek to Chokramudi Hills
Chokramudi is situated at an altitude of almost 7200 feet. It is a mountain that stands alone like a loner among the hills of Munnar. The actual base of the peak is in a gap road and the trek begins from gap road itself. From the top of the mountain, one can see the entire Idukki district and all the major tourist spots in Munnar.
Cardamom and Tea Plantation Visit
You can have a visit of the cardamom and tea plantations in the area by taking a leisurely stroll with your loved ones and see for yourself as to why the British chose Munnar as a hotspot for the cultivation of tea.
Light Trekking
Guests can have a light trekking session by taking a tour of the nearby passes and hills in Chitihrapuram. Every location of the trek is a sight to behold and provides many a photo op for the photography enthusiast. From wild flowers to breathtaking valleys and streams, this trek has it all!!
Jeep Safari
A jeep safari that takes you to the most exotic locales of Munnar and gives you the opportunity to catch a glimpse of the local wildlife that includes Wild Elephant, Wild Gaur, Lion Tailed Monkeys, Grizzled Giant Squirrels, Yellow Throated Bulbuls.
Wild life
Wild life include undomesticated animals and all plants, fungi, and other organisms that grow or live wild in an area without being introduced by humans.
Places not to miss while your at Munnar :
Muniyara Dolmens
Chinnar wildlife Sanctuary
Mankulam
Anakkulam
Kolukkumalai
Meesa Pulimalai
Marayoor sandalwood forest
And more….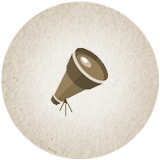 Local Sightseeing
Our travel guides will help you see more of the local lifestyle and culture with our special local sightseeing tours. You can experience Munnar from a local perspective by shopping from the local markets for spices and other goods.
Resort Activities
A host of activities await you at The Munnar Queen. These include:
DJ Music and Campfire
Complimentary (free) DJ Music and Lights is available for group bookings over 25 persons.
Cooking Demonstration
A cooking demo can be arranged on advance notice at a fee for those who wish to learn special delicacies and preparations. Cooking demo by our chef and you may participate in its preparation.
Traditional Kerala Saree and Dhoti Demonstration
Our guests can take the opportunity to adorn themselves in (traditional Kerala attire sarees for women and dhotis for men.)
Kids Area
This is a play area for kids, they can swing, sea saw, merry go round etc... here.